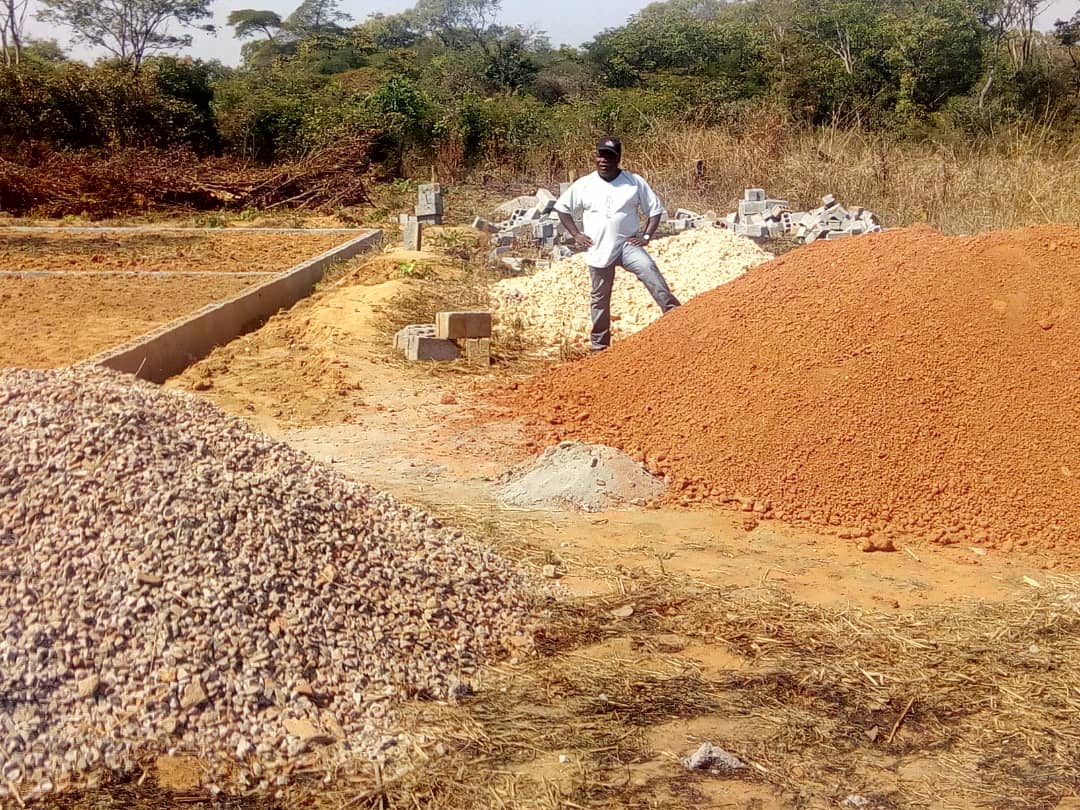 Almost ready to pour the slab!
Here Rodgers and the staff are distributing rice and soap for Christmas to the Zoe kids in Lufwanyama. Rodgers comments: Some of our children were not around as they were busy writing exams but our number has actually increased to seventy. We can only thank God for your kindness and making things happen at the moment. Quite a lot is happening in terms of developing our own center. We are busy gathering building materials.
Rodgers writes: This side the Lord has continued to care and keep us well. I would like to let you know that construction for Zoe Center in Lufwanyama is starting next month. We are beginning to clear the land and do excavations. The drawings went through and are fully paid and approved. If you can help us with any amount, we will appreciate it.